The Right Colors for Your Brand: How to Choose the Perfect Palette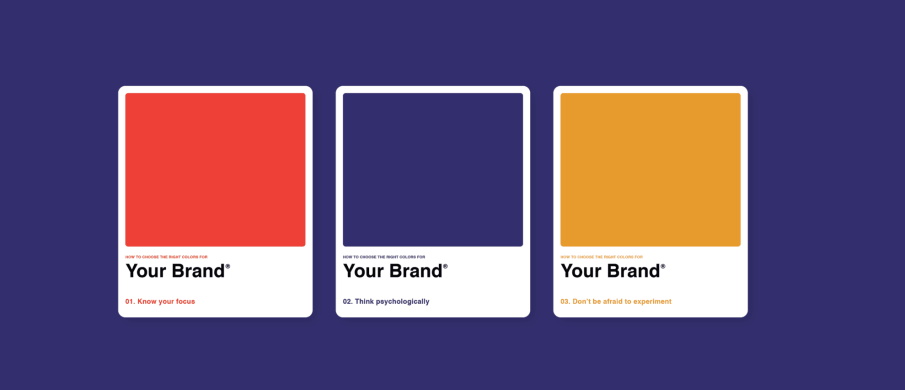 Choosing the right colors for your brand can be a challenge. But with the right tools and advice, you can select a palette that will help you stand out from the competition. In this blog post, we'll discuss how to choose colors that are both on-brand and visually appealing. We'll also provide tips for using color in your marketing materials. Let's get started!
Picking and using brand colors
When it comes to branding, colors are everything. The right colors can communicate your brand's personality and make a lasting impression on your customers. But with so many colors to choose from, how do you know which ones are right for your brand?
Here are a few tips to help you choose the perfect colors for your brand:
Keep It Simple
While it may be tempting to choose a wide range of bright, bold colors for your brand, try to keep it simple by using no more than three or four different colors in your palette (including neutrals). This will help ensure that your branding is consistent across all platforms without looking too busy or cluttered.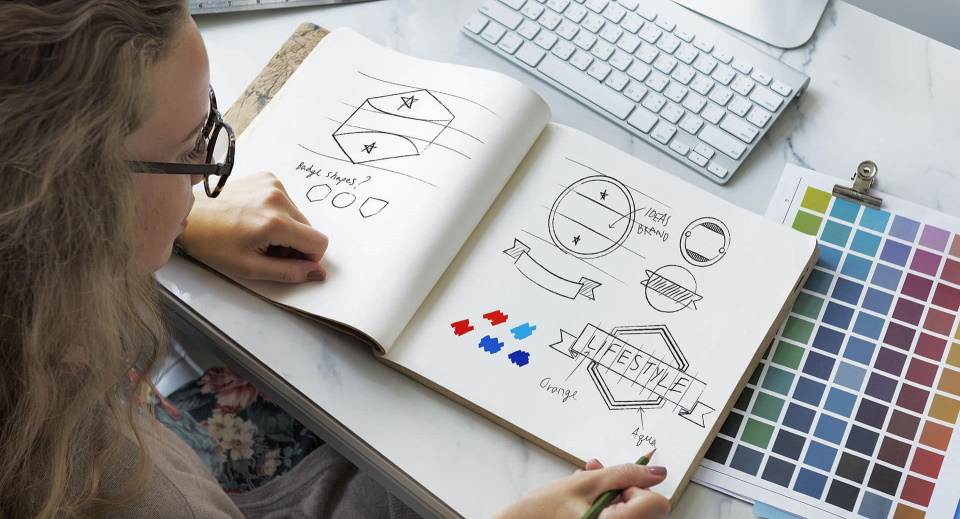 Do Some Research
If you're having a hard time choosing between two or more colors, it can be helpful to do some research. Look at the websites of companies in your industry and see which colors they are using. You may discover that certain colors are more commonly used than others. For example, blue is often favored by tech companies while green tends to be used by eco-friendly brands.
Consider Typography
While you're looking at other websites, pay attention to their typography as well as their color schemes. Complementary fonts work very well together (e.g., sans-serif for headlines and script for subheads), so choose something similar for your own site if possible. However, it's also important not to get too matchy-matchy with your colors and fonts. Stick to two or three different fonts total so that your branding doesn't look too busy.
Test, Test, Test
Once you've selected a color palette for your brand, it's important to test it out before you commit. Create mockups of your website or other marketing materials using the colors you've chosen and see how they look. Make sure the colors work well together and that they convey the message you want to send. You may also want to ask friends or family members for their opinion on the colors you've selected.

The top logo color combinations and how to use them
Some of the top logo color combinations include:
Blue and white: This classic combination is often used by brands in the healthcare, technology, and finance industries. The calming blue color represents trust and reliability, while the crisp white adds a sense of cleanliness. This combination can be used effectively in any business or industry.
Red and black: This bold color combination is often seen in businesses related to fitness, sports, or action. It creates a sense of excitement and urgency that can help encourage customers to act quickly on your offers or promotions. However, it should not be used by businesses where these qualities may seem out of place.
Green and brown: This earthy combination is perfect for businesses that want to convey a sense of organic, natural, or eco-friendly products or services. It can also be used to represent financial stability and growth.
Purple and gold: This luxurious color palette is often used by high-end brands in the fashion, beauty, and jewelry industries. The rich purple color communicates wealth and opulence, while the golden hue adds a touch of sophistication.